"Fiction was invented the day Jonas arrived home and told his wife that he was three days late because he had been swallowed by a whale." ~Gabriel Garcia Marquez
Two things for you to do today!
For all you animal lovers,
click here to sign a petition
asking Barack Obama to consider adopting a shelter dog (apparently he promised his daughters a dog if he wins the White House in November). Here's the skinny:
If Sen. Barack Obama becomes president, he'll instantly be faced with decisions that will affect millions of Americans. Obama will also soon be making a decision that could affect millions of American dogs. It has been reported that once the election is over, the Obamas will be looking for a new four-legged family member (much to his daughters' delight).The American Kennel Club (AKC) has suggested five types of purebred dogs that would fit the Obamas' lifestyle. While we don't disagree that it's important to choose a dog that matches well with the family, mixed breeds should certainly be considered along with pure breeds. Also, whether purebred or mutt, we believe the Obamas should make a winning choice and adopt a family dog, not buy one.Whether you're a Democrat or a Republican, left-wing, right-wing or any other wing, please sign our petition urging the Obama Family to adopt, and encourage all your friends and family to sign it, too.
*****
And on a totally unrelated topic,
here's an interesting quiz
for you to take, borrowed from
Chandler Craig
(I have to say interesting here, because I'm not sure how the 6 questions led to "my" book, and, um, it's a little off base. But whatever. Take it anyway and see which book you are!)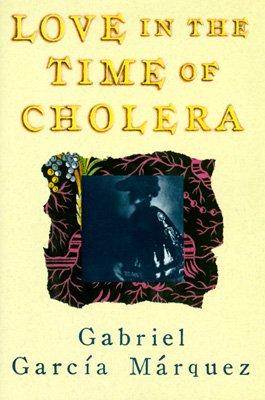 You're Love in the Time of Cholera!

by Gabriel Garcia Marquez

Like Odysseus in a work of Homer, you demonstrate undying loyalty by
sleeping with as many people as you possibly can. But in your heart you never give
consent! This creates a strange quandary of what love really means to you. On the
one hand, you've loved the same person your whole life, but on the other, your actions
barely speak to this fact. Whatever you do, stick to bottled water. The other stuff
could get you killed.


Take the Book Quiz
at the Blue Pyramid.